Location Highlights
Located a few hundred feet from the Illinois border, 3445 Sheffield ave is the ideal location for quick access to I-90, I-94 and downtown Chicago. The property is strategically positioned for companies requiring proximity to downtown Chicago and instant access to the major expressways.
1500 feet to toll road on ramp at Calumet avenue
5 miles to I-94, straight south on Calumet avenue
17 miles to the Loop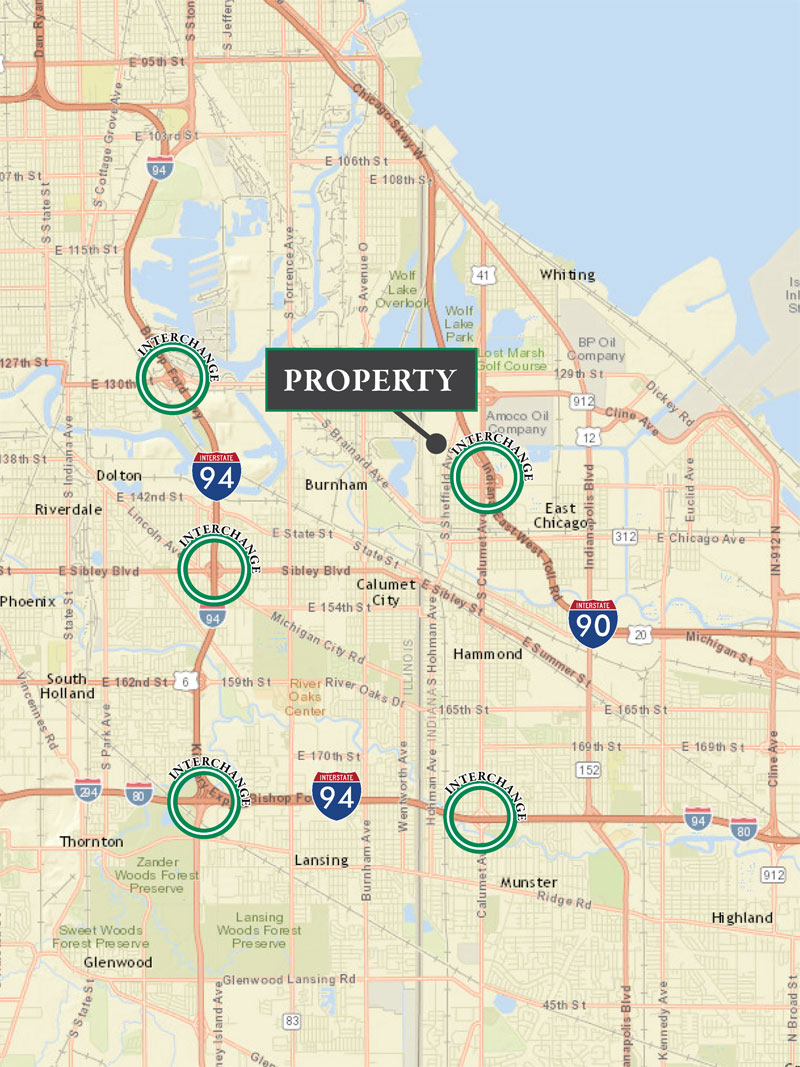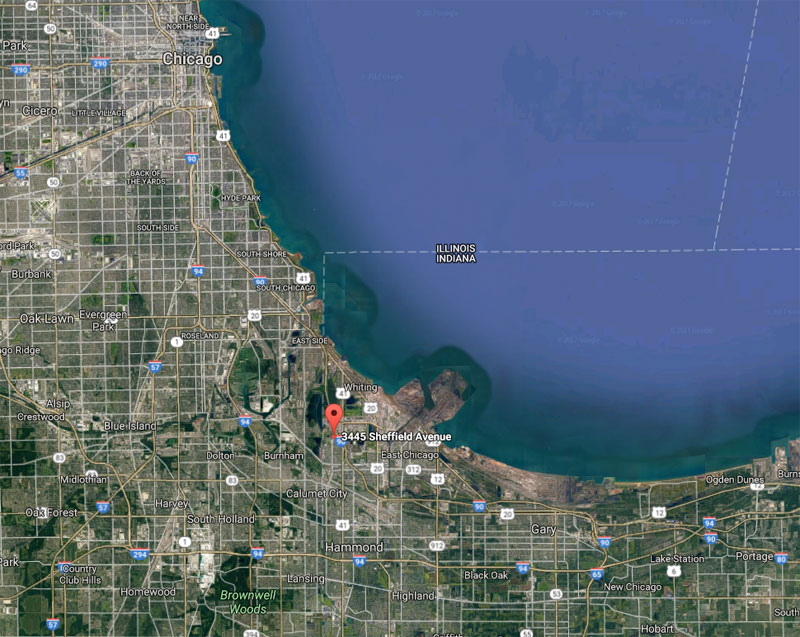 Indiana Transportation, distribution & Logistics overview
Indiana is a global logistics leader and offers a strong competitive advantage when it comes to reaching North American markets.
Known as the "Crossroads of America," Indiana is home to the second largest FedEx hub in the world and provides access to 80% of the U.S. and Canadian populations within a one day drive making it second in the nation in the number of people accessible within one day. With 14 Interstates, Indiana ranks second in the nation for highway access.
Indiana has the fourth lowest cost of living in the country
Indiana ranks first in the Midwest and sixth in the nation for "Best States for Business" (Chief Executive, May 2015)
Indiana ranks 10th in the country and best in the Midwest in the State Business Tax Climate (2015 Tax Foundation)
Indiana ranks 6th in infrastructure and global access and tied with Georgia and Texas for third, in Distribution/Supply Chain Hubs.
Home to the second largest rail switching yard in the nation (Elkhart Rail Yard)
Indiana is home to 3 ports and ranks seventh in U.S. waterborne shipping and 15th in total foreign and domestic waterborne shipping